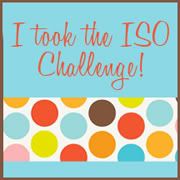 So I'm not sure how I found
Nicole's blog
, but I love it. She is also a wife, mommy, & photographer among lots of other things. She and her super talented friend
Michelle Sauer
have a
photography blog, ISO
, with weekly challenges. I'm certainly NOT a photographer, and would never claim to be....but they say that non photographers can participate. So here are my entries for Week 5: Water & Dream
Week 5: WATER:
Peter's parents own a place on Lake Michigan.
We spend most of our summer weekends at the lake.
I have yet to swim in a body of water that compares.
Lake Michigan is breathtaking & I am blessed that my children are able to experience it as much as they have.
Week 5: DREAM
My brother got married about a month ago.
I honestly believe he married the girl of his dreams.
She perfect for him & I am so happy for them.
I always knew my brother would marry up....but I never predicted this far up! ;)