Okay, well I know that I haven't posted in a long time. I have a lot of other posts, but they are still in my head. Two more craft posts, a couple recipes, a GI update, etc. I am also on a job hunt for a full time job and have been faced with the reality that Michigan's job market really is as bad as they are saying. So much more to say, but I need to organize my thoughts before I try to write them.
My addiction, hobby, and passion is photography. I also love my sewing, but not like photography. I spend my evening Internet time on Pinterest and reading about things like exposure, lighting, & tips for taking pictures of kids. One of my favorite sites is
ISO
created by
Nicole
&
Michelle
....2 very talented photographers. They clearly state that their contests are not restricted to professionals and that anyone can enter. So here we go, another entry.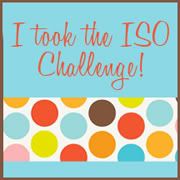 Week 9: Silhouette
I live in the Midwest.
We love Chicago as the closet big city.
Last July, I visited with 3 kids for a bridal shower.
I was alone in a hotel room with 3 small children.
It. Was. Awful.
Urban camping stinks & I strongly discourage it.
On the flip side, we did enjoy our room right on Michigan St.
Our room faced Lake Michigan & the view was beautiful.
We were 36 floors up and Mark loved it.